Majors
To learn more about our majors in the Business programs, click a button below
To learn more about our 100% online BSBA degree offered in collaboration with regional IU campuses, please click on the following tab:
Minors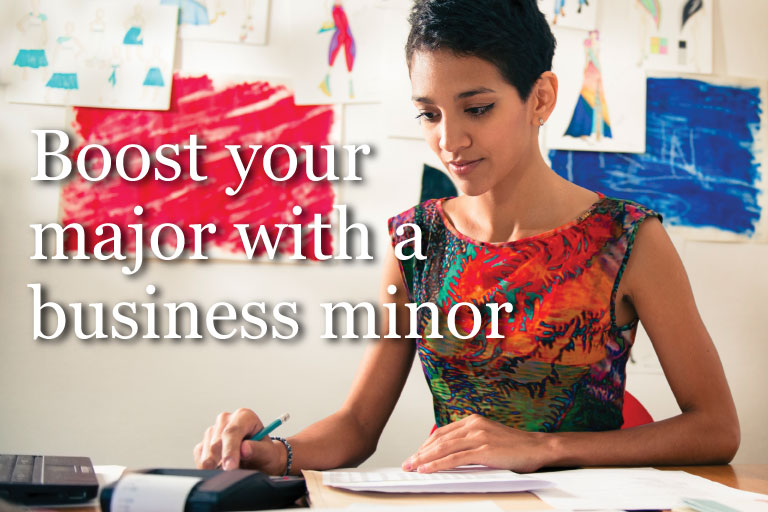 The Judd Leighton School of Business and Economics offers minors specialized for students majoring in business as well as those majoring in other subjects. A minor from the Leighton School can help you diversify your undergraduate degree with additional business skills.
Are you majoring in business?
At the Leighton School, you'll find success in the classroom and in your future careers. Our faculty are not only outstanding researchers in their fields, but also passionate, caring educators, who prepare you to excel in today's fast-paced, dynamic business environment.
Scholarships
Scholarships can play a very important part in making your college education affordable and attainable. We encourage you to begin your search for scholarships early, pay close attention to deadlines and ask questions along the way.
Internships
Internships are an important part of your education at the Judd Leighton School of Business and Economics. They allow you to test drive possible career paths and companies, develop new skills in the field, and offer training and supervision that facilitates learning and makes you more employable.
Learn more about internships
Leighton School Career Planning Office
The Leighton School Career Planning Office is available to assist business and economics students throughout their college careers. Our programs and services will help you make informed decisions about your future in business. From choosing a major, to job search strategies, to connecting with potential employers, we'll help you launch your career in business.
For more information about the Career Planning Office at the Leighton School, contact Mike Esposito.